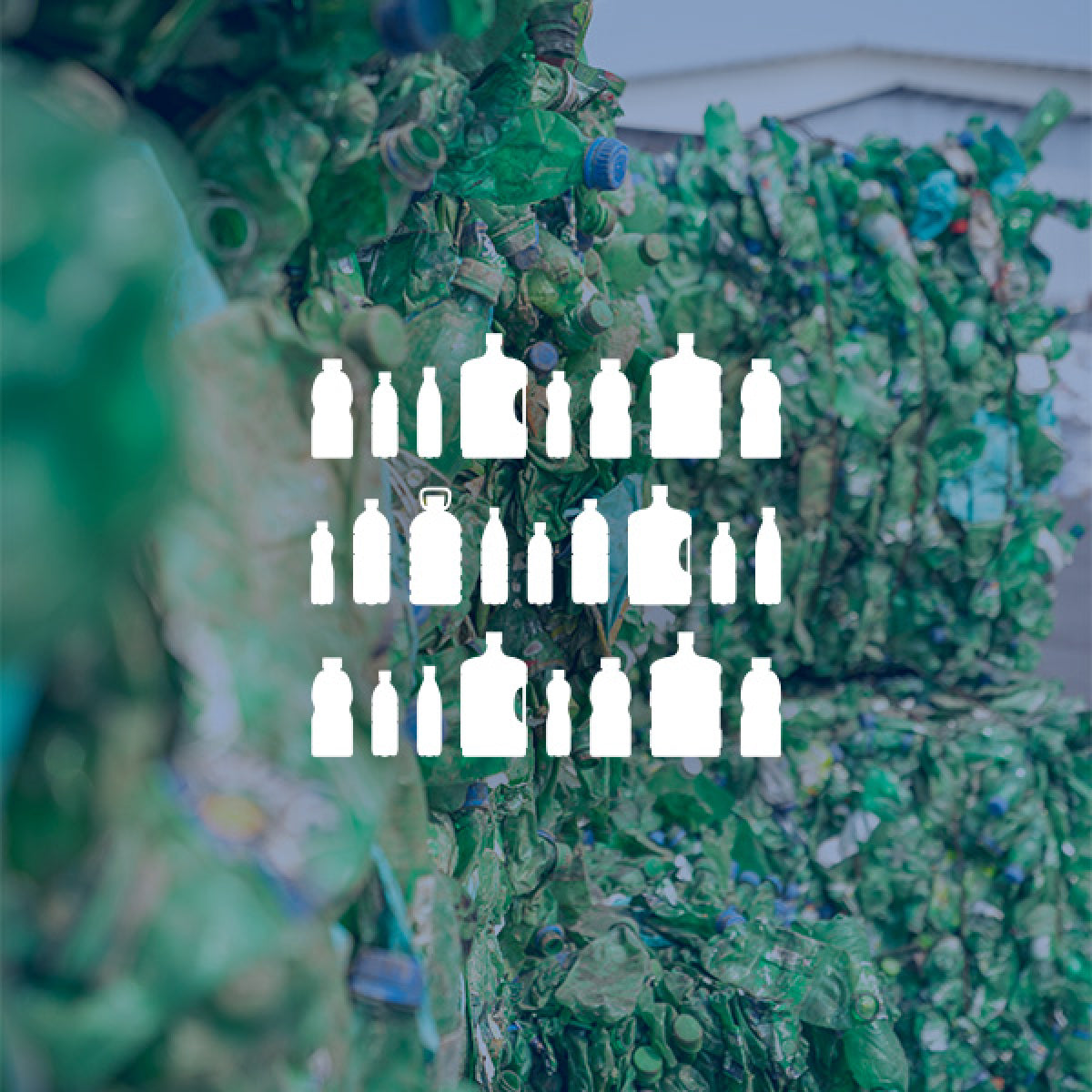 Material sourcing engine
The OW sourcing engine pulls from a database of hundreds of suppliers, matching high-volume buyers with sustainable plastic sources curated to their needs. For customers that need new streams of PCR at scale, let us find supply that matches your polymer, geographic, capacity, technical, and cost requirements.
trusted supplier network
Oceanworks guidelines set requirements for a supplier to list material on our platform. Our onboarding includes questionnaires, attestations, and site visits focused on: collection area, environmental, social, business and recycling process compliance. Third party auditing available.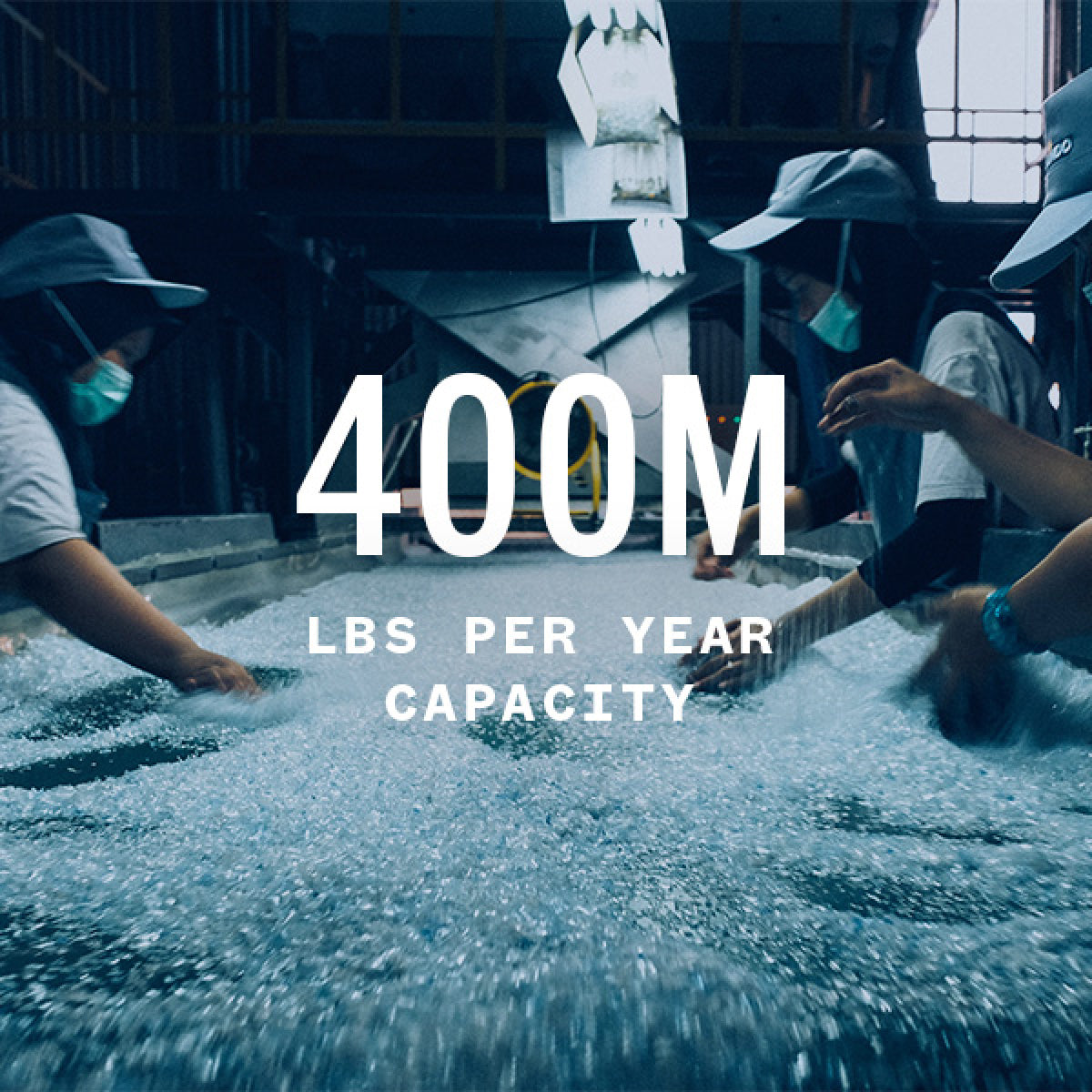 Quality & Reliability
Our supplier network has a capacity of over 400M lbs annually with quality and batch-to-batch consistency guaranteed. All Oceanworks® Guaranteed materials are independently validated and conduct supplemental material testing through globally recognized independent laboratory partners.
Transparency
Oceanworks® PCR Collection areas
Today consumers demand, but more importantly deserve, transparency. OW collection areas are a way to arm brands with easy-to-understand information about where reclaimed recycled content originated in order to clearly communicate with your customers.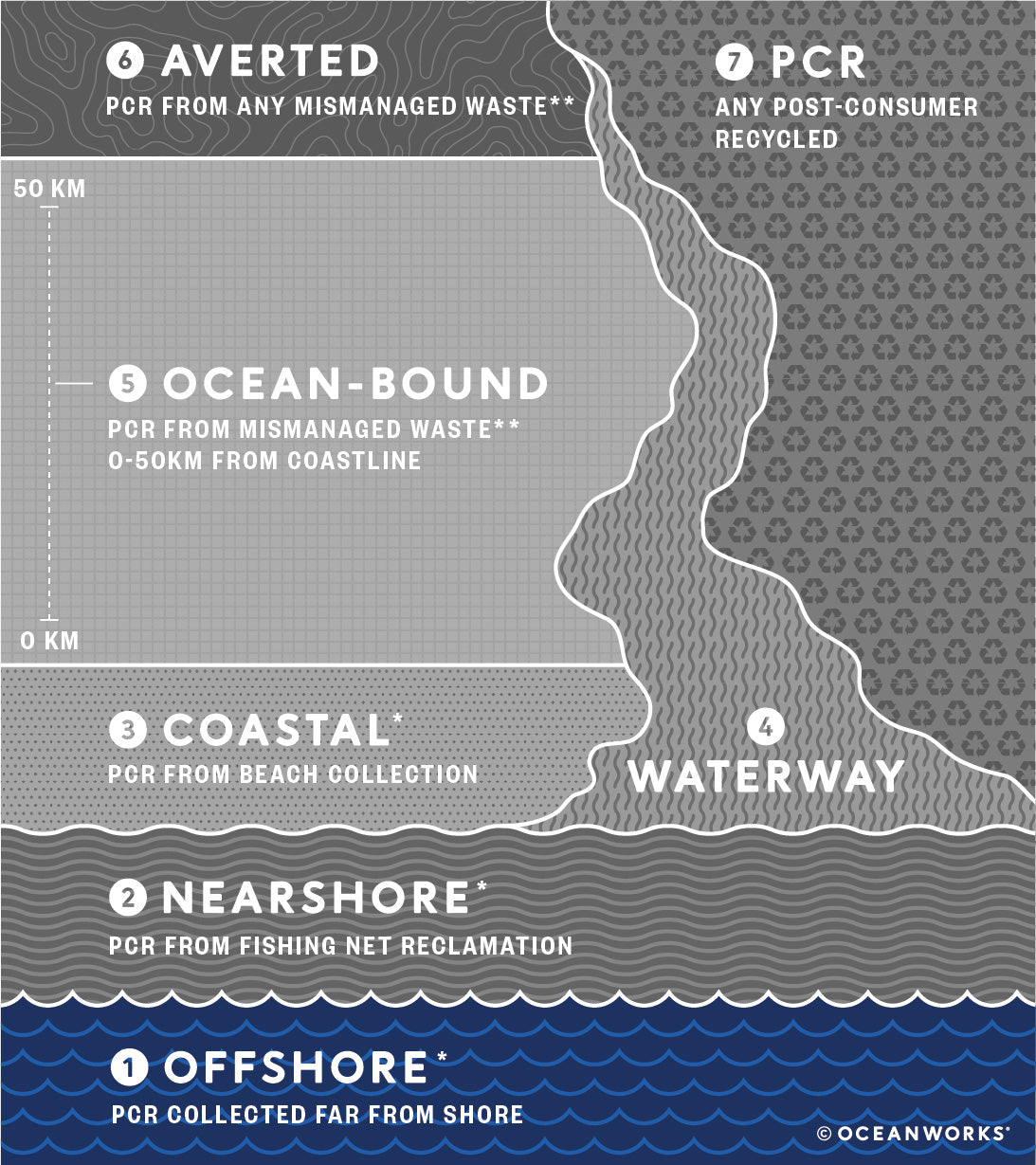 1-2: Ocean plastic
01 Offshore
Material far from shore accumulated floating "gyres." The material is primarily HDPE, as it floats, and represents a fraction of the plastics that enter the ocean each year.
Impac+ Amplifier
Cocobrush
Cocofloss® approached us when they had the idea for their new Cocobrush®. They wanted to do things right, but at the end of the day, they felt like they could do more. That's where Oceanworks IMAPC+ comes into play. For the sale of every toothbrush, Cocofloss® committed to the removing an additional 10 Cocobrushes worth of oceanbound plastic.